A COMPLETE GUIDE TO SMS MARKETING
SMS is a business strategy that is usually employed when an organization wants to inform its potential customers about the services and products that they want to offer. SMS which means "short message service" for short is a viable way for marketers to take their converted leads to customers by taking them further down the sales funnel. 
Other additional benefits of SMS marketing are; increasing brand loyalty and creating viable engagement between brands and customers.
Many digital marketers believe that SMS marketing is an outdated modus operandi for marketing, but I beg to differ. the Individuals always check their SMS notifications on their phones, and it can be used to send adverts to potential customers. In countries like India, Uganda, Kenya, Nigeria, South Africa, Brazil, the USA to mention but a few.
SMS marketing can come in lots of forms. In Nigeria for instance, the banking sector employs the use of USSD codes for bank customers to use and perform bank transactions. In other countries like Kenya and South Africa, a full banking operation can be done with the use of SMS. 
Other marketing bodies other than banks still employ the use of SMS marketing. Some industries and applications use SMS for two-factor authentication, and use it instead of email marketing. 
Most blogs these days do not use email marketing but make use of SMS marketing.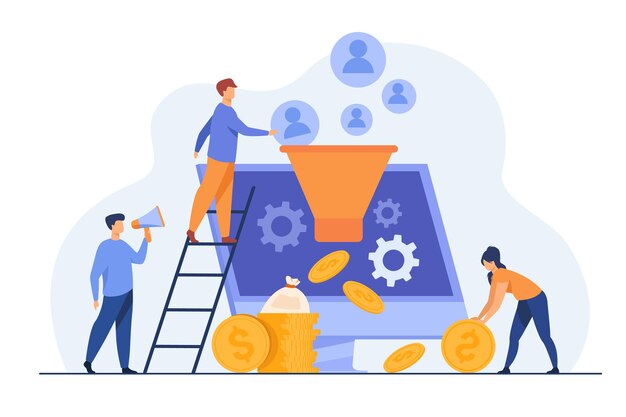 Types of SMS marketing
SMS Marketing can be deployed in various business strategies. It can be used to inform customers about a product, or to make them subscribe to a product or service. Here is a breakdown list of some of the common forms that SMS marketing can come in;
SMS coupons

Promotional deals 

Text-to-win competitions 

Notifications and Alerts

Loyalty programs 

Flash sales
How To Effectively Use SMS Marketing To Advertise Your Business
#1. Define Your Marketing Objectives
The original purpose of advertising your business is to boost the conversion rate of your business. With effective advertising, you can increase the performance of your business in a budget-friendly way. With a well-planned SMS marketing strategy, you can spend less on adverts and get your desired results. 
When your organization defines its marketing objectives, the essence of its awareness can be achieved. A digital marketer can use a well-defined marketing objective as a map to direct efforts put to move the business to the next level. 
#2. Choose an SMS Marketing Software
There are lots of platforms that offer SMS marketing services around the world. The best way to effectively implement SMS marketing is to directly contact the ISP of a mobile network. 
For web-based developers, one can also employ the use of some premium WordPress plugins that can be used to send SMS copy to newsletter subscribers. 
#3. Develop a database
One big challenge of SMS marketing is a start-off point. This start-off point is usually a database. An organization can always buy a database of customer's phone numbers from third-party sources. You can also contact any ISP provider and get details on how to go about advertising to an audience that is related to your business niche.  An effective SMS marketing strategy cannot be perfect without the use of a database. 
#4. Be Simple and Clear
Whether it is a sales copy or draft; it must be very easy to understand by your target audience. Your potential customer has the right to understand what he is she is opting for. In line with the meaning of the acronym SMS- short message service, your marketing messages should be short and clear. The features of the product and service that you are offering should be written down correctly to attract customers. 
#5. Create a Sense of Urgency in Your SMS Copy 
Creating a sense of urgency in your SMS copy would give your business a unique boost. This would make the customers feel like they have something to lose if they do not opt for your product or service in your specified time-frame. I would like to iterate that with the use of urgency in your SMS copy, you get a rapid boost in sales and reach the profit goal of your organization.
#6. Always Give Your Client a Special Treat 
It would be important to know that customers like to be treated specially. In your SMS marketing strategy, employ marketing psychology that makes your potential subscribers feel special. This would make them always want to come back to the same product or service. You can get continuous patronage when you make your first impression a good experience for your customers. 
#7. Don't just stop at SMS
Any organization that is employing SMS marketing should employ a follow-up mechanism for their customers. This would help companies to inform the customers of plans on rebranding and repackaging their business. 
BEST SMS MARKETING STRATEGIES
Ensure that your customers have opted for your messaging Services 
One of the most important strategies for businesses to adopt in SMS Marketing is to make sure that customers can opt for their messaging service. This can be done with USSD applications. This strategy would ensure that the efforts of the organization would not be in vain. 
Optimize the Message Timing 
The timing of an SMS message is very important; this is because people tend to their messages in specific periods of the day when they are relaxed. The organization should ensure that the messages align with times when the working hours of the customers would be over. 
The Name of the Business should be added to the SMS 
It would be out of place to send messages to customers without having the name of your business attached to it. It would be perceived as gross informality. Also, customers would not trust the message as no brand is attached to the information thus couldn't be held accountable for anything. 
ADVANTAGES OF SMS MARKETING
#1. The Organization Would enjoy Large Outreach
In the world today, there are over 7 billion people and over a billion cyber-active individuals. This is a vast opportunity for engaging any niche-specific audience. With the best outreach strategy, anyone can reach out to potential customers from any demographic. 
#2. Businesses Enjoy a High level of communication
In as much as the rate at which people use their phones is close to 100 times. It shows a positive result for SMS campaigns as a marketing strategy.
#3. Multiple Opportunities for Businesses
Organizations use SMS marketing for various purposes like advertising, notifications as a reminder, news about a new product, product features that must be easy to understand and also pass the right message to the consumer.
#4. Works with the business of all sizes
Big corporations can take advantage of the multi-faceted benefits of SMS Marketing and reach out to a large mass of potential customers, and at the same time garner more sales. In this vein, small corporations can also deploy the best SMS marketing strategies and achieve the same purpose- reaching out to large populations.
#5. Fast Connections With Potential Customers
It takes an average of 3-6 seconds for an SMS to get delivered to its recipient. Speed is an essential element in the checklist of factors that makes SMS marketing still valuable thee in the modern-day. It would be important to note that one of the reasons why SMS marketing is valuable in the modern day is because of its speed and efficiency. 
#6 No bounce back
Unlike email marketing where messages that are sent can be sidelined as spam emails or even bounced back. In the case of SMS marketing does not give room for the occurrence of bounce back.  
#7. No special skills needed
The last and most important advantage of SMS marketing is that it does not require any hyper-techniskillskill. All that is needed is a copywriter that can construct 20- 45 words of engaging text that can drive conversions and sales.