There cannot be a single driving force for such a powerhouse like the Indian Cricket Team. The Indian team is blessed with superstar batsmen, bowlers, and 'the wicket-keeper'.
India's prime batsmen are Virat Kohli, Rohit Sharma, and Shikhar Dhawan. Virat and Rohit are ranked first and second in the ICC ODI Rankings for Batsmen, while Dhawan is not much behind at the 13th spot, they together should make sure India ends up within the top 4 spots in the World Cup points table at the end of the round robin stage.
Along with the batsmen, the Indian bowlers have also grabbed some spots in the ICC ODI Rankings for Bowlers. The world's best death bowler Jasprit Bumrah is ranked numero uno. While the spin duo of Kuldeep Yadav and Yuzvendra Chahal are ranked seventh and eighth respectively.
If one talks about the driving force of the Indian team, there have to be three players and not just one. It would be deserving enough to consider Virat Kohli, MS Dhoni, and Jasprit Bumrah to be the forces that will lead India to a World Cup win.
Virat Kohli
The skipper has been terrific with the bat for a long time now. Kohli recently played in the IPL 2019. He scored 464 runs in 14 innings including a century which is a good tally to have in a single IPL season, he also scored the most runs in world cup for India after Shikhar Dhawan. However, these numbers were not considered to be enough by his standards.
This is how high he has raised the bar for the others in his team. In the last 12 months, Virat has averaged over 70 with the bat in ODIs. He has amassed 1255 runs in just 19 matches. He has managed to score 6 centuries and 3 half-centuries in this period. That is one conversion rate to praise!
Virat will need to continue this stellar form in the World Cup in order to keep India's hopes alive.
MS Dhoni
The former Indian skipper is arguably the best wicket-keeper in the world. He has been exceptional behind the stumps. He has clocked reaction times of 0.08 and 0.09 seconds to affect stumpings.
His piece of advice to spinners are precious for them as Chahal, Kuldeep, Jadhav, and Jaddu have all praised Dhoni for his mentorship during the match. He predicts the batsman's thinking and his plans to a particular bowler and helps the bowler to foil his plans.
The 37-year-old has been at his best while batting in the death overs for the last 12 months. He has scored 533 runs in 17 innings since May 2018. He averages 41.00 and has scored 4 half-centuries since then.
Apart from his batting and keeping skills, his advice to Kohli related to field placements helps him a lot. His cricketing mind is also what he brings to the table.
Jasprit Bumrah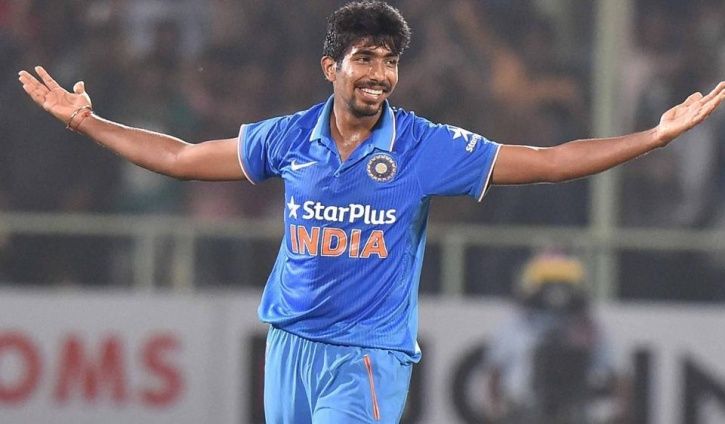 Bumrah has emerged as the best ODI bowler in the world in only three years. He has the skill set to bowl the opening spell as well as in the death bowlers. He swings the ball like a banana in the first 10 overs and bowls the yorkers with great accuracy.
He was a major factor in India's success in overseas Tests and also the success of Mumbai Indians in the IPL. He has been considered to be one of the best ever by some cricket legends. In IPL 2019, he picked up 19 matches in 16 matches. Another stat to note is his economy rate, which was just this 6.63 this IPL.
Since May 2018, the 25-year-old has picked up 21 wickets in 12 innings for India in ODIs. He has also been miserly in this period conceding runs at just 4.11 runs per over. He has been Kohli's go-to bowler and the partnership breaker for India.
It will be very important that Bumrah has a good tournament if India wants to win the World Cup.
If these three players have a good tournament according to their standards, India will have a very less chance of not lifting the trophy. Along with them, India has many good players who are currently in good form. They will have to complement the top 3 well to avoid any hiccups. India will have to finish the round-robin stage on either of the top 4 positions in the World Cup points table. Going with their ability, India will definitely finish on top and win the World Cup 2019.