The real estate sector is the most lucrative in terms of monetary safety, personal prosperity and future possibilities. Pakistan has seen a favorable turn of events in the real estate sector due to the new government of Imran Khan, the success rate has increased significantly and large portions of the society is joining the sector. 
If you wish to enter the world of real estate as well, we are here to guide you through the vast doors and beyond.
Get a Real Estate Degree
In order to have absolute knowledge of the real estate sector, you must consider getting certified from a notable institution. When you properly set foot into the world of real estate you will gain your experiences but to strengthen your steps towards them, you must have the backbone of knowledge. You will not be fooled by amateurs nor will you fall prey to real estate traps, because you will be well informed. Also, a degree will help you gain the trust of your clients.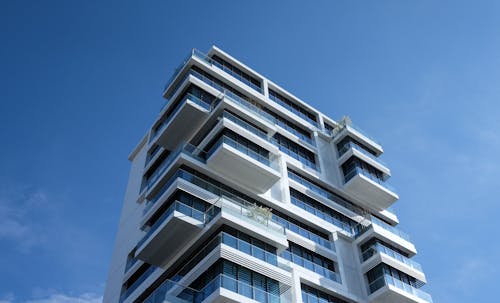 There are two exceptional institutions in Pakistan where you can get your real estate degree: 
Panjwani Institute of Business Studies and Technology (PIBSAT)

National Institute of Real Estate Management (NIREM) 
Panjwani Institute of Business Studies and Technology (PIBSAT)
The name Panjwani Institute of Business Studies and Technology (PIBSAT) comes to mind when it comes to high-quality real estate education and training in Pakistan for different soc; Park View City Lahore . It's a real estate institute in Karachi's Gulshan-e-Iqbal neighborhood. Under the banner of the Pakistan Institute for Real Estate Management, they are providing some of the best education and training courses to aspire real estate professionals, with the official slogan of theirs, "to develop the nation through education." 
National Institute of Real Estate Management (NIREM)
The National Institute of Real Estate Management is another high-performing and acclaimed real estate institute in Pakistan (NIREM). It is located in Karachi and the Skill Development Council has accredited the institution. According to NIREM's official website, the organization has been involved in Pakistan's property sector for the past 38 years, making it an eminent institution. NIREM has also coordinated a variety of events over the years and is also involved in real estate publications. 
Obtain a Real Estate License
The criteria for obtaining a real estate license differs from state to state, so consult with your local real estate commission to learn more about the process. The real estate agents in Pakistan are not legally required to register and obtain a license. The majority of agents in Pakistan are registered with property portals to maximize the benefits and establish appropriate contacts. Yet, we advise you to get your permit or license to be on the safe side when getting into real estate. 
Locate a Real Estate Brokerage
Many states require you to work with a real estate broker for your first few years as an agent. An agency or office where real estate agents work is known as a real estate brokerage. It is a perfect head start point for beginners to learn, gain experience and establish the necessary contacts. 
When choosing a brokerage to work with, keep the following considerations in mind:
The kind of brokerage: Do you want to work for a big brokerage or a smaller one?

Culture of the company: How does the brokerage function? How will the working days be?

Structure of the commission: What would be the payment system for your work?  
Create a Corporate Strategy
When you enter the real estate sector you should be sure about your goals. How do you want to direct your career? Consider your short and long-term objectives and develop a strategic plan to serve as a guide for you and your real estate company. A proper strategy is an efficient way to begin your way into the vastness of the world of real estate and it will keep your feet stable and unshaken on the grounds you choose to be. 
Find a Mentor
Is there a skilled agent who possesses the skills and real estate know-how you'd like to learn? Work for agents that are versatile and develop a friendship with them. Also, keep in mind that the mentor-mentee relationship is reciprocal. If you offer to assist them with their company, they will be more likely to share their expertise and provide valuable insights.
Choose a Market to Target
The market you decide on will have a significant impact on your final results. It is ideal to invest close to your home. Being a resident gives you an advantage in terms of business experience. Although managing real estate from afar is possible, it is still more productive and profitable to be a local in your beginning days.
As a result, you should begin by analyzing markets in your immediate vicinity. The suburbs of major cities become even more affordable and rational as investment opportunities. Second, within your overall market, search for smaller niches. Apartment buildings, mobile homes, tax liens, and note investing are some of the niches that can still be lucrative in high-priced markets.
Either you invest locally or elsewhere, you need to conduct a comprehensive study beforehand.  
Author Bio
M Junaid Lead Writer, Content Marketer at Sigma Properties | Capital Smart City, A writer by Day and reader by night