As with every legal agreement, a rental lease is a binding contract that you should carefully read and analyze before signing. While you might be caught up in the excitement of having finally found the right rental apartment and just want to sign the contract, don't get lost in the moment; instead, make sure you are acutely aware of what you're agreeing to.
To help you stay organized in this mental exercise, here are some questions you should ask before signing the lease for your rental: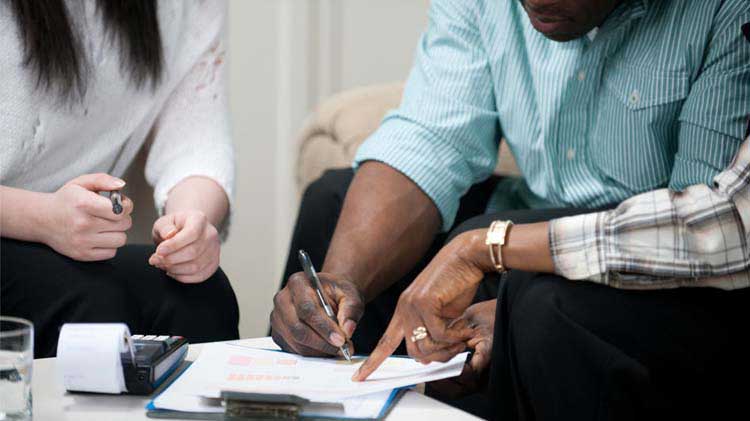 1. What is the duration of the lease, and what are the penalties for breaking it?
Most apartments are leased for one year, but that doesn't make it the default for all units. Check the duration and make sure it fits your needs—whether it's a short-term rental or a longer lease. Life can be unexpected, so find out what happens if you need to leave early. For example, a variety of penalties might apply, such as losing the security deposit, paying rent until the landlord finds a new tenant, or paying two months' worth of rent. 
2. What extra fees will you pay?
Besides the security deposit, which is an upfront cost, you may be required to pay other fees, as well. Some property managers charge an application fee or processing fees, which need to be paid before you move in. There may also be fees for your pet, parking, or trash, which are typically paid monthly. Inquire about these costs ahead of time to be prepared.
3. What would cause you to lose your security deposit?
A security deposit is usually one month's worth of rent, sometimes even two. Before you move in, ask whether it's refundable and under what circumstances you could lose it. Because normal wear and tear is expected, ask what kind of damage or change would result in this penalty. And, remember to request permission if you want to modify something in the apartment, and get a confirmation in writing. Otherwise, the landlord may claim your deposit.
4. How much do utilities cost? Are they included in the rent?
When discussing utilities, ask for an estimate so you can budget accordingly. If they are included in the monthly rent, ask about consumption averages to see what you should expect to get for your money. If they are not included in the rent, ask the landlord for an approximate cost of utilities. This will help you determine what will cost you the most so you know where you should reduce your consumption. 
Also check:- weehawken apartments for rent 
5. How do you pay to rent and submit maintenance requests?
Before agreeing to anything, be aware of the procedure you'll follow for payments and requests. Is there an online portal where you can log in to manage these, or will you have to go somewhere in-person to pay and submit requests? Is there a call center where people can help you with these issues? Find out how concerns are resolved before you need to make a request. 
These general questions will give you an idea of how you're expected to act as a tenant. Of course, while reading the lease, ask for clarification whenever necessary to make sure you and your landlord are on the same page. And, don't be afraid to ask questions; it's better to be informed than to find yourself confused as a tenant. Most landlords are open and actually encourage you to discuss the contract before signing it, so take your time and review it carefully.
About the author: Mihaela Buzec is a passionate reader and writer with an affinity for language and linguistics, as well as the latest technological developments. She discovered her passion for real estate at RENTCafé, and you can read more of her articles on their blog.