<![CDATA[
Jeep Compass SUV specification details and price in India: All You Need To Know
 New Jeep Compass specification details and price
:The
Jeep brand
entered the
Indian
car market in 2016. However, the brand received recognition only after the introduction of the Compass, the most affordable Jeep branded car in India. The prices for the most affordable Jeep compass in India start from Rs 15.16 lakh for the petrol base while  the top-end diesel is priced at Rs 21.91 lakh (ex-showroom, Delhi). The biggest appeal of the Compass apart from its off-roading capabilities is that it gets the Jeep brand within reach for a large portion of the car buying population.The
Jeep Compass
has gained massive popularity in India and is  already giving stiff competition to the
Mahindra XUV500
, which is a well-established SUV in the segment. The Compass has sold 20,000 units in less than 10 months of its launch. What are the reasons that make the Jeep Compass so popular in India? Let's find out why everyone is buying it.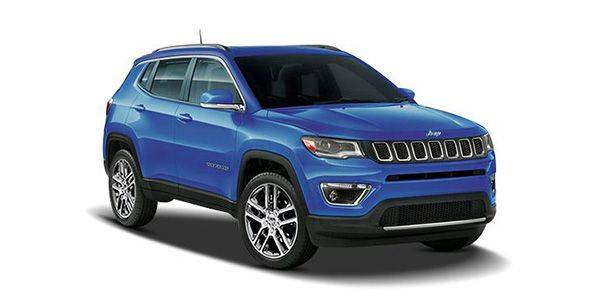 source of image
New jeep compass SUV full specification details and price
New jeep compass SUV 2018 specification details
:
  The 
new Jeep Compass SUV 2018
 is available in quite a few variants. The engine and transmission combination ensures that it fulfills the needs of each type of buyer. The Compass is available with the 1.4-litre turbocharged petrol engine and a 2.0-litre diesel engine. Both the engine options are available with 6-speed manual transmission.eep Compass prices start at Rs. 15.04 lakh for petrol and goes upto Rs. 20.14 lakh. The prices of Compass diesel variants start at Rs. 16.16 lakh and the top-end diesel is priced at Rs. 21.80 lakh. Jeep Compass is available in 11 variants and 5 colours.  The Compass also gets a 4X4 option with the diesel engine option. However, there is no low-ratio transfer case yet. The low ratio transfer case version of the Compass will also get launched soon.
Powerfull Engine
The
New Jeep Compass
SUV
is the most powerful car in the segment. The diesel version is powered by the 2.0-litre Multijet engine that generates a maximum power of 171 Bhp – 350 Nm, while the 1.4-litre turbocharged petrol engine produces a maximum power of 160 Bhp – 250 Nm.  The petrol Compass is powered by a 1.4-litre engine that makes 163PS of power and 250Nm of torque. That's 10PS and a full 100Nm lower than the diesel. Does that mean it's a bit boring? Well, not really.If you drive with a light foot; you shouldn't have any complaints. But this turbo petrol isn't as punchy as the diesel in the way it drives. This engine builds speed in a relaxed and steady manner. The turbo kicks in at around 2000rpm, but it isn't going to give you a strong surge of torque and pin you to the seat. Acceleration is brisk, just not exciting – unless you're really giving it a lot of stick.
New Jeep Compass price: The new Jeep Compass SUV 2018
gets a starting price of Rs. 15.16 lakh for the entry level petrol model, which attracts a lot of Hyundai Creta buyers. In terms of diesel, the range starts at Rs 16.28 lakh which takes away a portion of customers from the well-established
Mahindra XUV500
too. The higher end versions of the Compass targets a lot of buyers who have SUVs like the Tucson in mind. The pricing of the Jeep Compass makes sure that it gets noticed easily by the mass segment market. 
Jeep compass Price in  Pune India
starts from Rs. 15.04 lakh (Ex-showroom). Compass is available in only 10 variant. Jeep Compass Automatic is starting at Rs. 19.44 lakh (Ex-showroom) whereas Jeep Compass Diesel starts from Rs. 16.16 lakh (Ex-showroom).Jeep Compass's top competitors are
Mahindra XUV500 price starting at Rs. 12.32 lakh in Pune
 and Hyundai Creta (price starting at Rs. 9.29 lakh in Pune).]]>